OUR HERITAGE - OUR FUTURE

 

NOTRE PATRIMOINE - NOTRE AVENIR

The Heritage Fairs Program is a multi-media initiative
developed to increase public awareness and
interest in Canadian history.


The Ontario Heritage Fairs Association offers students the
opportunity to explore the many aspects of their
Canadian heritage in a dynamic learning environment
and to present the results of their efforts
in either French or English in a public exhibitions.

The program is non-competitive in nature, with
an emphasis on the importance of the
learning process and the exchange of ideas.


 

Le programme des Fêtes du patrimoine est une initiative
d'apprentissage multi-media dans le but de stimuler et d'accroître
l'intérêt du public envers l'Histoire du Canada.

 L'Association des Fêtes du patrimoine de l'Ontario offre aux élèves
l'occasion d'explorer les divers aspects de leur patrimoine canadien
dans un environnement dynamique et de présenter leurs travaux,
dans une des deux langues officielles, lors d'une exposition
à laquelle le public est invité.

Le programme est non-compétitif de nature et se veut de
souligner l'importance du processus d'apprentissage
et de favoriser l'échange d'idées.
---
CANADA'S HISTORY YOUTH FORUM - 2017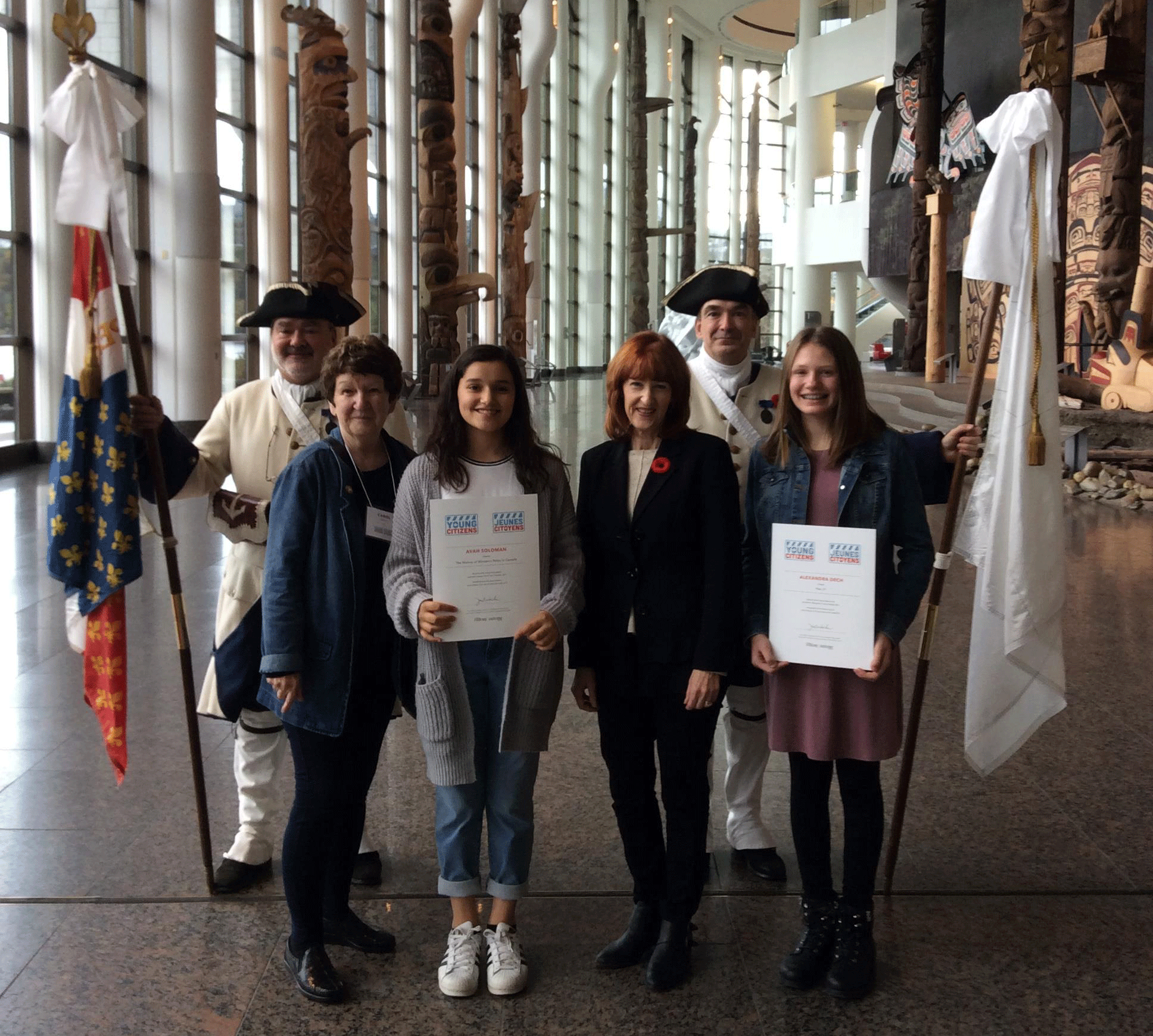 Avah from Ottawa Regional Fair and Alexandra from North Bay Regional Fair
represented Ontario at the Youth Forun in Ottawa in October 2017.
They were joined by OHFA Executive Director Carol White and Counselor An Nguyen.
Janet Walker CEO of Canada's History joined them for this photo.

 Alexandra was interviewed about the Young Citizen's program by CTV Northern Ontario.
CLICK HERE TO VIEW ALEXANDRA'S INTERVIEW ON THE CTV WEBSITE
(A very short advertisement will play before her interview begins.)
2017 YOUTH FORUM VIDEO
2017 YOUTH FORUM REPORT
---
ONTARIO PROVINCIAL HERITAGE FAIR - 2017

On June 9 to 11, 2017, students and their counselors from across Ontario gathered at York University
to share their Heritage Fair projects and celebrate Canada 150 in a history camp experience.
---
ONTARIO REGIONAL HERITAGE FAIR HIGHLIGHTS