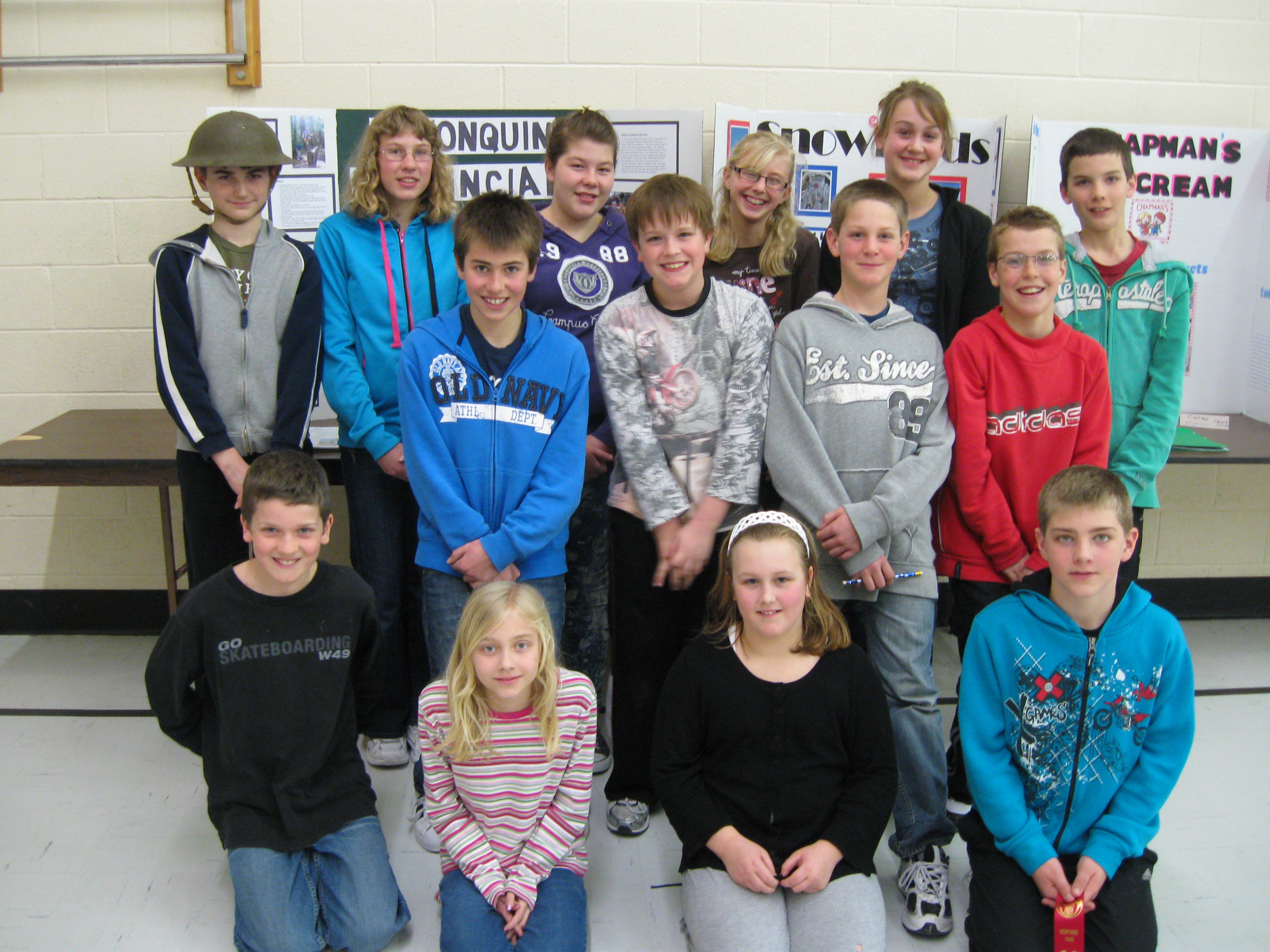 2011 Finalists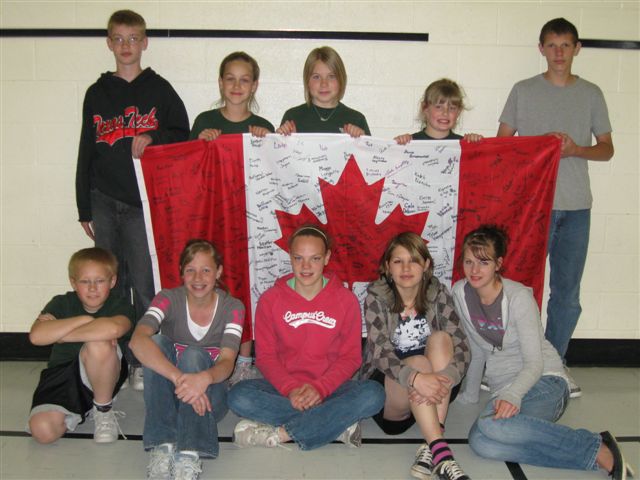 Regional Historica Fair participants holding the
flag that was signed by all who attended our April 29, 2008 event.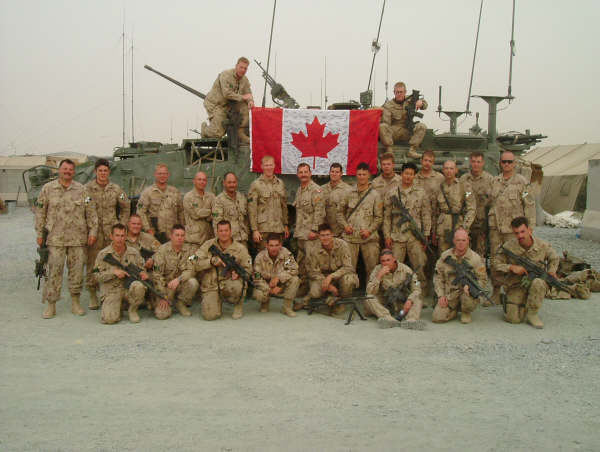 The SAME flag, taken  with the troops as we sent the
flag to a Canadian soldier stationed in Afghanistan 
---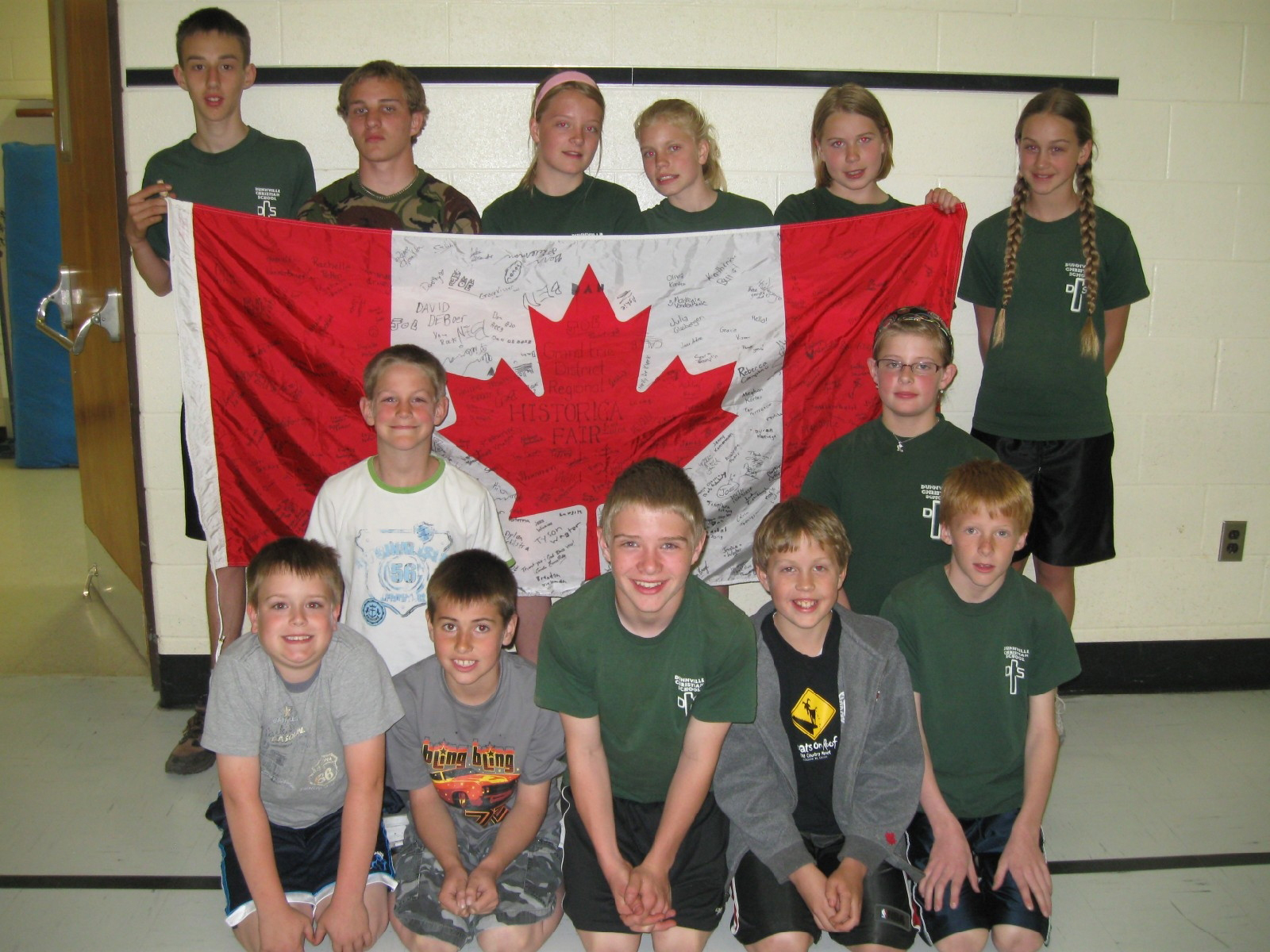 In 2009 Regional Fair participants once again signed a flag for the armed forces.
---
The Grand Erie Regional Heritage Fair is a vibrant community celebration where local museums, historical associations, businesses and multicultural groups come together to offer displays, demonstrations, and entertainment. The event begins with the opening ceremonies followed by adjudication of student projects, educational workshops and cultural performances. The public is welcome during the afternoon and are invited to remain for the closing ceremony.
---
CLICK HERE TO VIEW PHOTOS OF OUR 2018 REGIONAL FAIR
CLICK HERE TO VIEW PHOTOS OF OUR 2016 REGIONAL FAIR

CLICK HERE TO VIEW PHOTOS OF OUR 2015 REGIONAL FAIR

CLICK HERE TO VIEW PHOTOS OF OUR 2014 REGIONAL FAIR
CLICK HERE TO VIEW PHOTOS OF OUR 2011 REGIONAL FAIR
CLICK HERE TO VIEW PHOTOS OF OUR 2010 REGIONAL FAIR